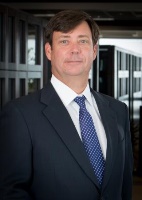 The American Equity Underwriters, Inc., the leading provider of workers' compensation insurance for waterfront employers, announces Managing Director Rob Stuardi has been elected vice chairman of the Industry Partners Committee for the
Shipbuilders Council of America
.
New leaders for the committee were elected during SCA's annual membership meeting held in Washington, D.C., in May. Stuardi will work with other SCA members in addressing issues that come before the committee and improving the council overall.
"We're proud that Rob's service and expertise have been recognized by SCA with his election to the Industry Partners Committee," says AEU President and CEO Michael Lapeyrouse. "SCA is a critical supporter and promoter of the U.S. shipbuilding and repair industry. Rob will be an effective voice for all members."
Stuardi joined AEU in 2010 with extensive experience in workers' compensation insurance and risk management practices in the maritime industry. Previously, he served as assistant operations and loss control manager for a Southeastern fuel distributor, and was responsible for loss control training for stevedoring, tug boats and offshore supply boats for a major stevedoring company.
About the Shipbuilders Council of America

The Shipbuilders Council of America is the national trade association representing U.S. shipbuilders, ship repairers and the shipyard supplier base in Washington, D.C. SCA's team of issue and industry experts advocate on behalf of the industry before the Congress and the Executive Branch, as well as provide SCA members with in-depth analysis on regulations, legislation and budgets impacting the domestic shipbuilding and ship repair industry. To learn more, visit shipbuilders.org.