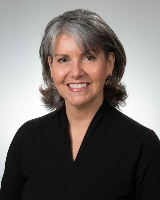 The American Equity Underwriters, Inc., the leading provider of workers' compensation insurance for waterfront employers and program administrator for American Longshore Mutual Association, announces Andrea Mills has been named executive director, corporate strategy.
In this new role, Mills will drive new product and service initiatives, including research and program evaluation and analysis, leadership and management of projects, and the launch of new or complementary business lines. She will collaborate closely with AEU's leadership team and key stakeholders, as well the ALMA Member Advisory Council, to ensure optimal representation and support of the ALMA membership.
Mills joined AEU in 2013 as senior vice president, director of business development and communications. Previously, her career as an insurance broker spanned nearly three decades, including eight years with Willis in Mobile as vice president, client advocate.
"Andrea's strength in business development and relationship-building translates well to providing leadership on business planning of new and expanded services for AEU," said Michael Lapeyrouse, AEU president and CEO.