We are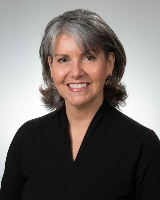 pleased to announce that Andrea Mills has joined the staff of The American Equity Underwriters, Inc. (AEU) effective May 6, 2013.
Andrea has been a broker for twenty-five years and for the last eight years has served as Vice President, Client Advocate at Willis – Mobile. She is joining AEU as Senior Vice President – Director of Strategic Business Development.

AEU, an Amwins Group company, is the third largest and fastest growing provider of workers' compensation insurance coverage under the Longshore and Harbor Workers' Compensation Act. Among her new duties, Andrea will creatively communicate to the marketplace the unique value proposition made available to maritime employers by AEU and The American Longshore Mutual Association (ALMA).